Donate
to Education, Economics, Health, Women and Peace in South Sudan

Our tax ID number is 32-0200796 and your gift is tax-deductible to the fullest extent allowed by law.
Rebuild South Sudan is a registered 501c3 committed to education, economics, health, and women in South Sudan. Founded by South Sudanese who have been impacted by war, we are partners with those in South Sudan who are working for healing and rebuilding in their own communities despite all odds. We have witnessed time and again the resilient South Sudanese spirit. We exist because they don't give up! Join Us!
Give Online
Pay through a secure and private transaction with Click and Pledge or PayPal:
Subscribe as a monthly giver:

$1000, $500, $200, $100, $50, or $25

Join our Brick by Brick Campaign!

Click donate and enter $10 per number of bricks you want to contribute. 

  OR  
South Sudanese Gifts for Monthly Donors
Sign up to become a monthly donor, and we'll say thank you with a handmade South Sudanese bag. Donor's who sign up for $50 or more per month receive a large bag (an example is pictured on the left). Donor's who sign up for $25 per month receive a small clutch bag(an example is pictured on the right).
READ MORE HERE to meet Deborah, a South Sudanese business woman and the maker of the bags.
How it works:
Step 1: Sign Up through the PayPal subscriber link above or  below.
Step 2: We'll send you a form so that you can choose your gift from a variety of vibrant custom designs.
Step 3: Your gift will be delivered to you by one of our volunteers, if you live near us, or by mail.
Host an Event in Fall 2018
This September and October, join Rebuild South Sudan in celebrating the vibrant culture of South Sudan by opening your home to the story of South Sudan.
These events will feature South Sudanese food, music, and handmade goods, offering a glimpse into the world's youngest country's spirit of resilience.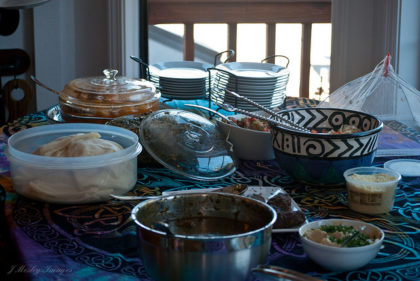 Our special guest speaker is Juba-based board member, Michael Mayen. Michael was a walking skeleton when he arrived at the Kenyan refugee camp in the late 80s. Now he is a healthy, educated man, committed to living and making a difference in the war zone that is South Sudan.
Contact Katie Rivers to find out more or to sign up to host an event: katie@rebuildsouthsudan.org
Give by Mail
We can also receive donations by mail. We want you to do what is easiest for you, but if it's all the same, we have a slight preference for checks. We're small, running on a tight budget, and checks don't cost us any money to process. We pay a 3% processing fee on PayPal.
Please make checks payable to Rebuild South Sudan and mail to:
Rebuild South Sudan / 2820 22nd Street / San Francisco, CA 94110.
Give a Gift: Handmade Notecards
Order a set of our handmade notecards, perfect for a christmas gift, a new year's gift, a birthday present, or just a "thinking of you" gift. Volunteer, Jenny Prosa, donated nine of her exquisite photos to the making of these card sets to benefit the school. READ MORE HERE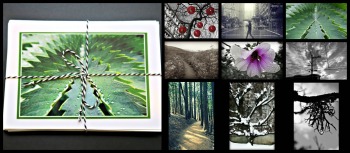 Prices listed are suggested donations. Contact us to make a different donation amount. donations@rebuildsouthsudan.org
Give Your Event
Whatever you're celebrating or whatever milestone you may pass this year, think about how your event can make a difference in South Sudan. Use Rebuild South Sudan as your event registry, ask your guests to make a donation to Rebuild South Sudan or let your guests know that you'll donate a portion of gifts to Rebuild South Sudan. We can set up a special page just for your event to track your participants and donations. Contact us at info@rebuildsouthsudan.org to learn more.
See how former Board President Jill Kurtz used her wedding to help support education in South Sudan. READ MORE HERE.